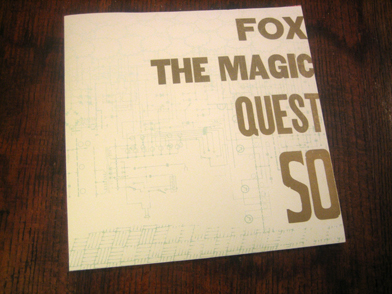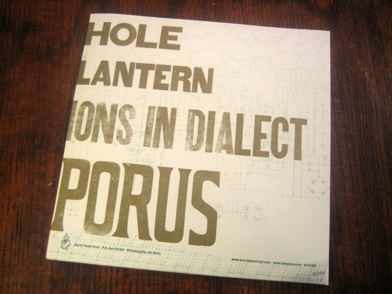 BTV 069LP - FOXHOLE, THE MAGIC LANTERN, QUESTIONS IN DIALECT & SOPORUS split 2xlp
Burnt Toast Vinyl asked us to design and print the covers for the LP version of this 4-band, all-instrumental split. It is a classic example of overambition, and took way too long to complete. The first 150, as shown here, are letterpress prints over two-color-fade serigraph prints inside and out on French Paper. The second set of 150 has a few modifications, and is identifiable by the silver ink for the wood type on the cover, instead of the gold.
Edition of 300, available from Burnt Toast Vinyl.
BUY HERE